Our Supporters
We thank the many members of our community who financially support           N-CAP!
Gifts Made in Honor or Memory
In memory of Betty Burgess - Given by Mary Jane Beaulieu
Diamond ($500 +)
Linda and Charles Becker
Bill & Denise Leader
Platinum ($250-$499)
Kevin Cleary and Stephanie Sorrentino
Neil & Jane Golub
Dr. and Mrs. Kent Molino
Michelle Ostrelich & Howard Schlossberg
Peter and Jeanne Sosnow
Pam & Dave Stewart
Gold ($100-$249)
Jane L. Baker
Bill & Mary James Beaulieu
Denis and Margaret
Dr. & Mrs. Michael De Petrillo, Jr.
Sam Enbawe, Pharm. D.
Mike & Robin Espisito
Kate Evanoff
Mr. & Mrs. Thomas Feist
Sue & Larry Felpel
Dick & Betty Ferencik
Mr. & Mrs. Jeffrey Gleba
Dr. & Mrs. Oscar Lirio
Mike & Kay MacLaury
Francesca & Richard Marine
Kathleen &  Mark Millspaugh
Mr. & Mrs. Michael Mullaney
Joel & Mary Neufeld
Mr. Manuel Pena
James S. Pennington
Dick & Cindy Phillippe
Ed & Jean Reilly
Joan & Dave Rockwell
Ellie & Gene Rowland
Michael & Linda Sciocchetti
Harry & Lorraine Secor
Roberta & Don Steiner
Mr. & Mrs. Henry Stone
Jim & Sue Stori 
Fred & Virginia Thompson
Mark & Caroline Thompson
Judy Tomisman
Oanh Tran
Matt Wall & Mika Hoffman
Roy Williams
Sean O'Brien
Silver ($50-$99)
John & Cheryl Adamec
David & Linda Anker
Betty Apkarian
Dee Dee Bernson
Sheri M. Brunner
Robert Curto & Debra Gorgos
Gary & Grace Cutler
Gail Denisoff
Christopher & Colleen Dibble
Joan & Rich Felak
Clark & Millie Gittinger
Cynthia W. Hamilton
Kathy & Jim Harter
Joseph J. Hehir
Mr. & Mrs. George Heim and Family
Aaron & Chris Hull
Rohinton & Priti Irani
JoAnn & Dominick Izzo
Dugald & Sharon Jackson
Mr. & Mrs. Grant Jaquith
Larry & Maria Krause
Wendy Luft
Kathlene Lyman
Charles & Sharon Maneri
Peter M. McManus
Salvatore & Rosemary Monaco
Janet O'Farrell
Hilleri & Sven Paul
Peter F. Purcell, MD
Paul L. Ryan
Neil & Linda Shapiro
Mitchell & Faith Silver
Kathy & Tim Stachnick
Mr. & Mrs. Kevin Stansbury
Dave & Suzanne Taylor
Mr. & Mrs. John Toy
Barbara & Daniel Trask
Barbara Vivier
Susan & Fred Wheeler
Mr. & Mrs. George Williamson
Kathryn Ylvisaker
Ruth Monica Basantes
Louisa Lombardo and James Dillon
Bronze (Gifts up to $49)
Annonymous (1)
Ms. Jacqueline Albanese
Alfeo Family
Vince Bianchi
Margaret Blohm & Steve Stoessel
Richard & Sharon Chu
The Daviero Family
Barbara & Eric Dickson
Mr. Michael Goldstoff & Ms. Joan Thompson
John & Katherine Greenthal
Mr. & Mrs. James Harrington
Janet & Lawrence Kaufmann
Mr. & Mrs. Keith Kitzman
Albert & Catherine Loffredo
Jonathan & Rachel Marr
Mrs. Linda Matt
Max & Lois Mendelson
Sue Penny
James & Sandra Purcell
Emily Reeb
Lynn Regan
Dr. Arnold & Phyllis Ritterband
Dr. & Mrs. Stephen Schechter
Charlene S. Shahin
Mrs. Ruth G. Shopmyer
Mr. & Mrs. Sanford Sternstein
Nancy Stopera
Joan Terwilliger
Marian & Hutch Tibbetts
Maureen Versaci
Mr. & Mrs. J. Richard Wyles
* Supporters listed reflect donations received within the last 12 months.
Don't see your name?  Thought you already were a member?  Join us as a new member or renew with us today!  Just click here to make an online donation.  N-CAP is a 501(c)(3) organization and your gift is tax deductible to the extent allowed by law.
Thank you for your support! 
Because it's our community, and we care!
2016 Survey Results
The 2016 Student Survey data was presented December 5th at NHS.  Click here for a summary of the survey results. Niskayuna students in 6th, 8th, 10th and 12th grades participated in the survey in the Spring of 2016. The survey compiled responses from students regarding substance use, school culture and climate, mental health and community connectivity. If you are a parent or community member come hear what our students are up to and ways to improve our community!
Questions about the Student Survey results? Email us at studentsurvey@ncapnisky.org
Join us for our next meeting!
Please have a safe and fun summer! We look forward to seeing you in the fall at our next coalition meeting. If you have questions, ideas, or suggestions in the meantime, please let us know.
To see dates and information about all our upcoming meetings and events, visit our Events Calendar!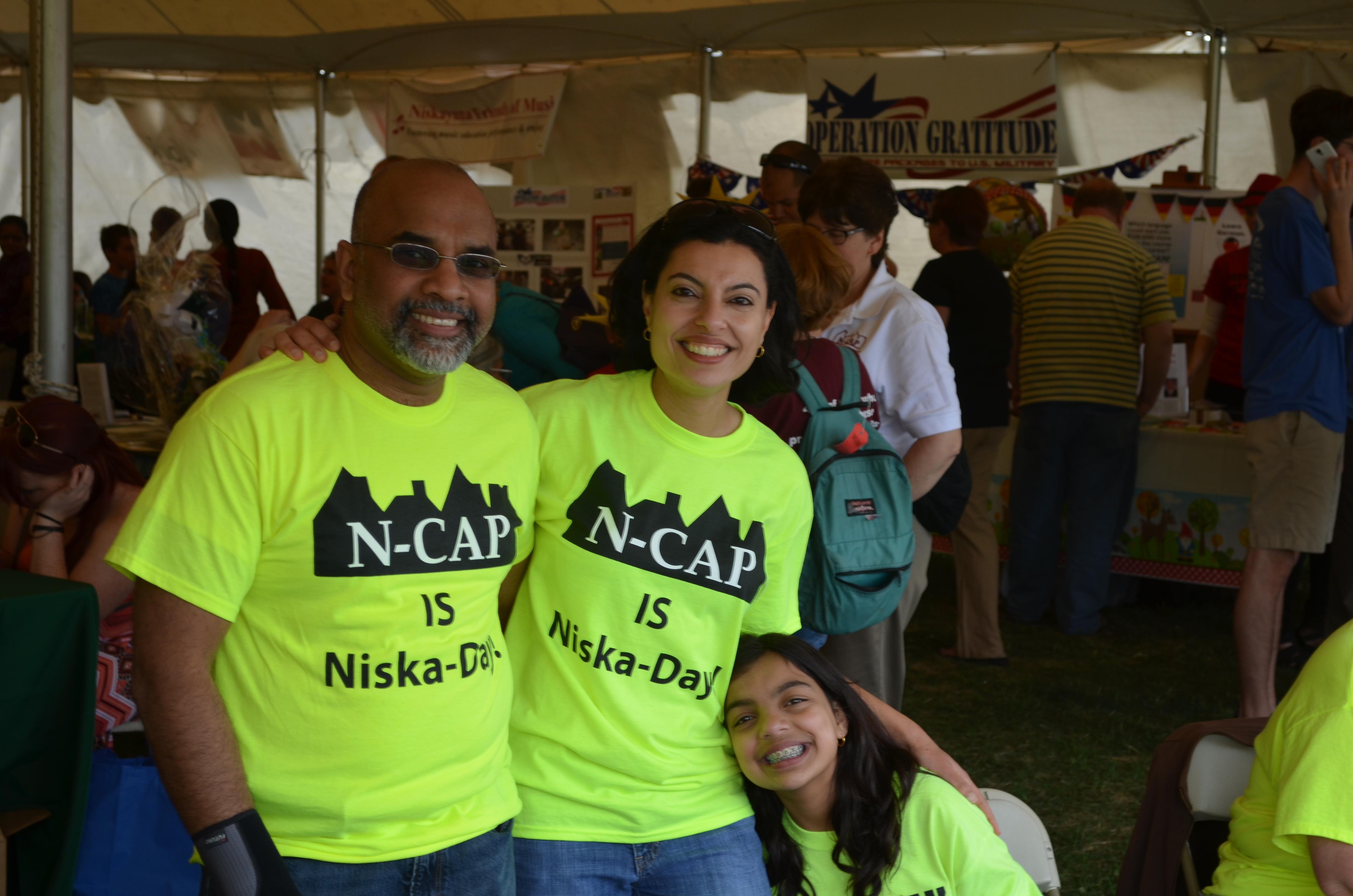 Volunteer
N-CAP is an all volunteer community coalition.  There are many ways to contribute your time and your talents, from web site maintenance to event organization to financial management and more!  If you believe in our community and want to find out how you can work with us to make Niskayuna an even better place to live, work and learn, click on the link below!